Phelsuma Farm is a specialist reptile shop and reptile breeding centre, specialising in breeding Day Geckos since 1988.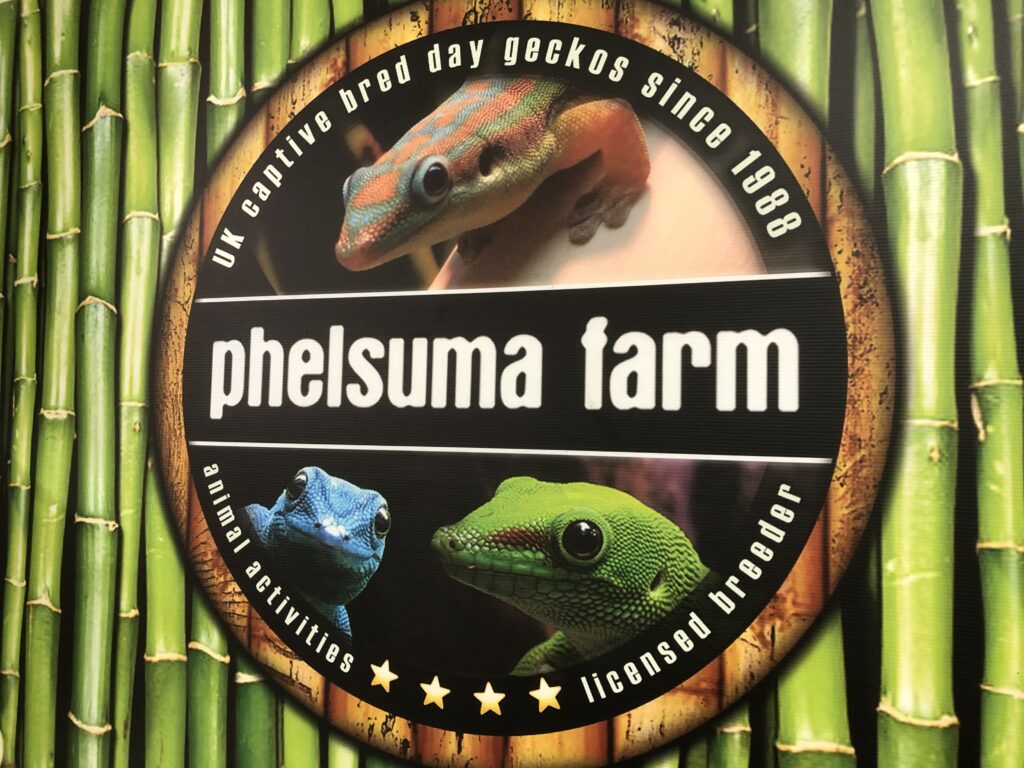 We are located between Taunton and Ilminster in Somerset, UK. Offering reptiles and exotic animal supplies, expert and friendly advice on our amazing range of reptiles, amphibians and invertebrates for sale including day geckos, leopard geckos, crested geckos, chameleons, bearded dragons, corn snakes, pythons, boas, frogs, toads, scorpions, tarantulas, tortoises, turtles and more… many of which we breed ourselves at Phelsuma Farm.
We stock live foods, frozen foods, bio-active supplies, pet supplies, tropical plants, heating systems, lighting systems, misting systems, terrariums, vivariums… everything you need to keep reptiles and exotic animals.
Updates:
July 2020: We are moving towards resuming business as usual following the UK government's guidance.
We have revised our opening hours (Monday to Friday 12pm to 7pm, Saturdays and Sundays by appointment) and we encourage visitors to message us in advance to avoid over crowding and so that we can offer a safe, exclusive and enjoyable experience.
Anti-bacterial hand scrub is available on entering and leaving the shop, door handles and card machine are disinfected before and after each customer visit.
We look forward to seeing you soon.
Located at Unit 11A on Ilton Business Park, between Taunton and Ilminster in Somerset. Just off the A303. Free and easy parking outside the shop.
Phelsuma Farm, Unit 11A, Ilton Business Park, Somerset, TA19 9DU
---
NEW REPTILE FOODS

Massive range of complete gecko diets, reptile foods, tasty treats, insect foods, brand new fresh products, everything you need for your happy reptiles under one roof.
Go to the SHOP section to browse more.

Fresh live plants & decor arriving every week. Available in store and for delivery.